6:25 PM
Heyall, this is
Steg (dos iz nit der šteg)
. I am staying by Jameel at the Muqāŧ'ä for Shabbos, and just jumped on the computer to pass on Jameel's apologies for the lack of updates. Do to logistical concerns, things have been a bit busy around here. Expect more updates after Shabbat.
Shabbat shalom!
3:26 PM
Update from Katyusha attacks: Direct hit on Amirim School in Kiryat Yam (Haifa area). Total number of wounded in Haifa area climbs to 19.
3:25 PM
Worrying News.
General Udi Adam: We still don't know if a soldier is missing in action from yesterday's battle [near Avivim]
3:23 PM
IDF calls up 5000 additional reservists via "Tzav 8" emergency call up orders. 15 wounded in Haifa in 4 rocekt strikes. The 2 seriously wounded are now classified as moderately wounded.
1:55 PM
Katyusha Rockets strike all over Israel's Northern Region. Located rocket strikes in Haifa, Krayot, Rosh Pina, Akko, Tiverya, Nahariya and Kiryat Shmona. Direct hit on building in Haifa with 6 wounded; two in serious condition.
12:00 PM
Taking a break for a bit...off to take pictures around Central Israel. Israel is at it's patriotic best.
11:46 AM
Remember the chase for the suicide bomber on Wedneday around Kfar Sava and Hod HaSharon (near the mall) which I blogged about? Here's a picture of the would be bomber. Great work by Israel's police, Shabak and IDF for catching this guy before self-exploding, and possibly causing a catastrophic attack.
11:45 AM
Reports of many hundreds of IDF soldiers operating in South Lebanon. Hizbolla rocket, aimed at Israel, misses..and hits a UN outpost in South Lebanon.
11:19 AM
Gaza evacuees leave tent encampment
(from YNET)
After 11 months of living in a tent encampment in Kibbutz Yad Mordechai, residents of the evacuated Gaza Strip settlement of Elei Sinai on Thursday evening began disassembling their tents and held a farewell ceremony before moving to yet another temporary housing in Ashkelon.
According to the original plan, Elei Sinai evacuees were meant to settle in Kibbutz Palmahim, but after several months of struggle they were no accepted by the majority in Palmahim, and the Disengagement Authority is now looking into other options for them.
11:03 AM Channel 10- TV
reports that hundreds of IDF soldiers are now operating in South Lebanon. Names of 3 IDF soldiers killed last night near Avivim cleared for publication: Major Benjamin Hillman, 27, of Raanana; Staff Sergeant Rafan-el Muskal, 21, of Mazkeret Batya; and Staff Sergeant Nadav Balua, 21, of Carmiel.
10:41 AM
As I reported last night before going to sleep, 2 IAF Apache helicopters collided in mid-air, and crashed down near Ramot Naftali near Kiryat Shmona (hat-tip to KP who first alerted me to it as I was about to sign off...)
Just released for publication -- the officer killed in the collision (not 2 killed as previsouly reported) was a pilot. Three other soliders were wounded as a result of the collision -- one of them is in serious condition. They are being treated at the RAMBAM hospital in Haifa. (Read the whole story if you wish on YNET
here
)
Read
here from wikipedia
for some info about the Apache Attack Helicoper.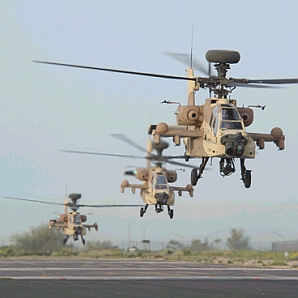 Cost per helicopter is about $56.25 million dollars (per wikipedia). So if we count the 2 of these that crashed last night, and the IAF F16i which crashed after takeoff the other day at a cost of $34 million, we arrive at the total cost of crashed IAF warships at
$146.9 MILLION DOLLARS
. Think about that when you buy Israel bonds...(maybe buy an extra one for the kids, grandchildren, pets...)
10:36 AM
Good morning world. Updates coming shortly...
Wherever I am, my blog turns towards Eretz Yisrael